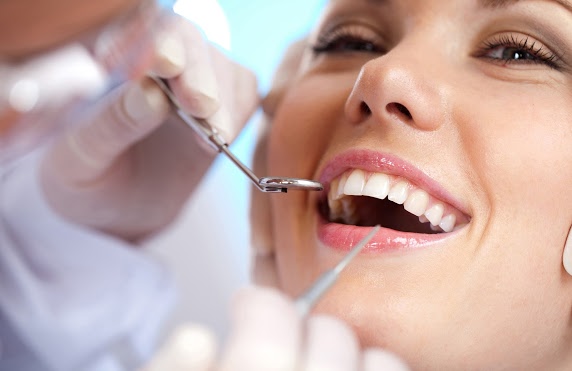 Laser Periodontal Therapy in Dover, DE
At Delaware Periodontics, Dr. Klassman and his professional team are proud to offer expert periodontal services and treatments to our Dover and Wilmington area patients. Many people develop gum disease at some point in their life. However, regular visits to your Dover, DE periodontist, good oral hygiene and a healthy diet can help you prevent it. Here are a few foods that help prevent gum disease.
Leafy Greens
We all know that leafy greens are good for our health, but did you know they can actually keep your mouth and gums clean and bacteria-free? This is due to the fact that leafy greens such as spinach, kale, and others contain loads of healthy vitamins, minerals, and antioxidants. Vitamin C reduces inflammation and boosts the body's red blood cell production. Furthermore, eating leafy greens also requires your mouth to produce more saliva, which then helps break down the bad bacteria in your mouth.
Lean Beef
Surprisingly, lean beef is an excellent food that can combat gum disease. Lean beef is chock full of zinc and vitamin B6, which both provide anti-inflammatory benefits. These vitamins and minerals act as antioxidants and help boost the immune system, all good gum disease fighters.
Milk, Cheese & Yogurt
Milk, cheese and yogurt are essential to healthy teeth and gums. They contain high calcium content, as well as Vitamin D, which both work to strengthen teeth. When your teeth are strong, they are less prone to unhealthy dental issues such as gum disease and cavities.
Sweet Potatoes
Sweet potatoes contain high amounts of beta-carotene, which helps the body build up vitamin A. When gum disease develops, it causes inflammation. Vitamin A fights this inflammation and if the body is already full of Vitamin A, gum disease has a very low chance of progressing.
Apples
An apple is a delicious snack, but did you know that eating an apple also cleans your teeth and prevents bacteria and plaque buildup? Apples are similar to leafy greens in that they also require the mouth to produce more saliva which naturally cleanses the mouth. They are also very high in vitamin C, which is an anti-inflammatory vitamin that keeps your gums at their healthiest!
Contact Your Dover, DE Periodontist!
Our friendly and welcoming staff is always available to discuss any of your questions or concerns related to gum disease and how to prevent and treat it. To learn more about the Dover, DE services we provide, including laser periodontal therapy, we encourage you to call us at (302) 658-7871, or reserve an appointment now using our handy online scheduling form. We can't wait to hear from you!