March 19th, 2018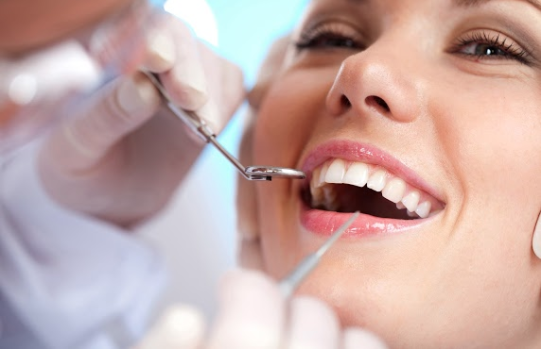 Periodontal (gum) disease affects millions of people in the United States every year and is the leading cause of tooth loss among adults. Yet in most cases, many people with gum disease don't even realize they have it because there are few noticeable symptoms in its earliest stages. Below, we've put together six tell-tale signs of gum disease that indicate it's time to visit Delaware Periodontics for an evaluation and possible treatment.
1.Bleeding Gums
If your gums are bleeding when you brush and floss your teeth, you may have plaque buildup that has irritated and inflamed your gum tissue. Gums that bleed for no apparent reason should never be ignored, and a visit with Dr. Klassman can help with early diagnosis and treatment you need.
2. Chronic Bad Breath
If you notice that your breath smells unpleasant even after brushing and flossing, it's time to visit a periodontist. Bad breath (also known as halitosis) is often caused by an excessive amount of harmful bacteria that has infected the gum tissues.
3. Receding Gums
Does it look as though your teeth are longer than they used to be because the gum tissues have pulled away from the roots of your teeth? Then you may have receding gums caused by gingivitis, a mild form of gum disease. It's important to take gingivitis seriously as it can lead to a more serious form of gum disease (called periodontitis) which can lead to tooth loss if not treated.
4. Temperature Sensitivity
Gum recession is a gradual process that can go on unnoticed for several years. If you suddenly notice that your teeth are sensitive to extreme cold or hot temperatures, your gums may have receded to the point that the roots of your teeth are exposed and vulnerable to infection.
5. Teeth that Feel Loose
Do any of your teeth feel loose? Loose teeth are often caused by harmful bacteria that develops in pockets around the tooth roots. This accumulation of bacteria triggers the loss of bone and connective tissue that secure the teeth in place.
 6. Sore, Soft, and Mushy Gums
Healthy gums are light pink, firm to the touch, and very elastic. If your gums are red, sore and feel soft and mushy to the touch, it's definitely time to book an appointment with a periodontist. If you were to ignore these signs, your teeth could become so loose that they'd need to be extracted.
 Contact Delaware Periodontics Today
Dr. Klassman is a leading specialist in periodontal treatment for patients in and around Wilmington and Dover, DE. If you're displaying any early signs of gum disease, we urge you to request an appointment with us today to take the critical first step in restoring and preserving your oral health. We hope to hear from you soon!